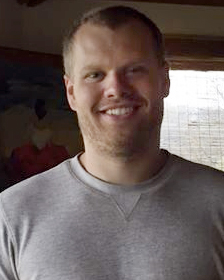 Seth Riley
Seth Riley grew up on farm in southwest Wisconsin before moving to Madison for school. There he spent as much time as possible outside of the classroom biking around Dane County and digging up his neighbor's backyard. He developed a renewed interest in working the soil and was working on local organic farms soon after.
Seth had the opportunity to travel throughout Europe and South America, and enjoyed learning and experiencing different cultures and locations. Much time was spent learning their different farming techniques, and eating the tropical foods. Back home in Madison, Seth loves to be outdoors when the weather allows. His favorite activities include biking, canoeing, cheering on the local sports teams, and camping in Wisconsin's many natural attractions.
Seth is excited and proud to be working for the Farley Center. And he is striving toward the goals of providing farmers with the resources and training to succeed, making the Center a wonderful place for those who visit, and promoting the missions of Gene & Linda Farley.