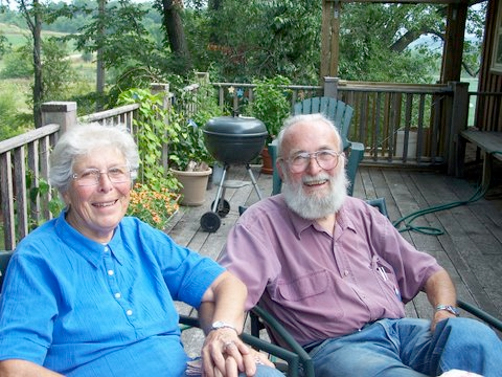 Linda and Gene Farley, long-time family physicians, dedicated their lives to making this a more just and desirable world.  While raising four sons and fostering another, they spent their lives in service.  This service took many forms, but the overarching theme was always to promote social justice.
They chose to practice medicine in areas that other doctors avoided, including the Navajo Reservation, rural upstate New York, and the inner cities of Rochester NY, Denver CO, and Kingston Jamaica.  They pioneered and advanced the field of family medicine, training physicians and physician assistants to work in low income, underserved communities across the United States.  They served on numerous Boards of non-profit organizations providing guidance and help, promoting the causes of the various organizations.  They served the conscience of this country through participation and leadership in many social action causes, protesting when necessary, opening their home for meetings and retreats.
They also served the rights of everyone in this country through their tireless advocacy for universal health care coverage.  They each touched thousands of lives with their gentle grace, honesty, courage and inspiration, leaving a legacy of healing and wholeness.
The Farleys lived their lives respecting the diversity of nature while caring for the environment through their lifestyle. They built their home on farm and wooded land outside of Verona, Wisconsin. Floor to ceiling windows not only let light and the beauty of nature in, but results in passive solar heating which complements the solar panels in place for heating water. Trusting in Nature's wisdom, much of the land has been allowed to grow undirected, resulting in a rich variety of vegetation.
The farm land has been cultivated over the years by several farm families, at the invitation of the Farleys who wanted to make land accessible to those who have little resources to purchase land.  They also understood the importance of locally grown agriculture, creating a legacy of sustainability.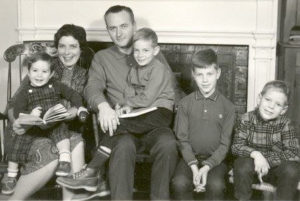 After Linda died in 2009, the idea of formalizing this legacy as the Linda and Gene Farley Center for Peace, Justice and Sustainability was birthed. The Farleys donated their home and land so that others may also be inspired to create a sustainable legacy.
In 2013, the Farley family gathered and invited friends and supporters of the Farley Center for a weekend of seminars and celebrations honoring the life of Dr. Linda Farley and others for their contributions to ecological justice. See the event agenda here.
The Farley sons and family dedicate the Linda and Gene Farley Center for Peace, Justice and Sustainability to honor Linda and Gene's life work, and in support of the continuation of such values.
Learn more about Gene Farley's story.
Learn more about Linda Farley's story.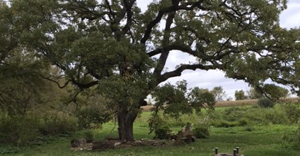 About Gene & Linda Farley
Rebecca Farley
September 16, 2016