Volunteer Spotlight
We appreciate all of our volunteers, past and present. Each month we highlight one who gives their time and resources to help further the vision of the Farley Center and say "THANK YOU."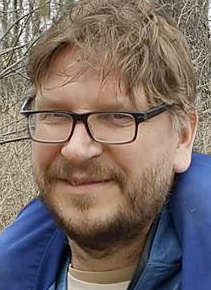 November 2017
Dan Hedtcke
My name is Dan Hedtcke. I keep bees and help run the Bee Incubator Program at the Farley Center. I've been able to meet new and friendly people while promoting and teaching the benefits of beekeeping. The bees also help the numerous organic farmers here grow their produce through pollination. Volunteering at the Farley Center is a rewarding experience and I believe our work helps make the world a more beautiful place.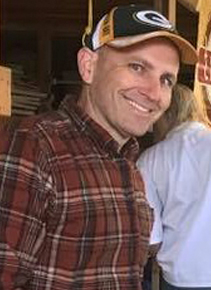 October 2017
Patrick Norby
Patrick Norby has been a hobbiest beekeeper since 2008 and has volunteered as a Farley Center beekeeper since 2015. Keeping bees in an ethical, sustainable, and fun way has always been his goal, which made volunteering at the Farley Center a perfect fit. Patrick conceived and coordinated the Beekeeper Incubator program, which finished its first year in 2017. The program guides a person with no experience, but an interest in beekeeping through a season of managing a hive, inspecting bees, and harvesting their own honey. Patrick also harvested and bottled honey from his hives at the Farley Center, which sold out at the Fall Festival this year. When he's not keeping bees, he works full time at Epic in Verona and lives in Mount Vernon with his wife, Tricia. They have three children who have expressed nearly no interest in beekeeping 🙂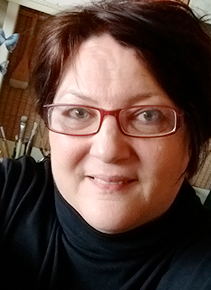 September 2017
Bobbette Rose
Bobbette Rose is an artist and has been volunteering at the Farley Center since 2011. She got involved after meeting with Gene Farley. They talked about the importance and value of the creative voice in the discussions around peace, justice and the environment. Since then, she has been creating art projects at the Center and invited other area artists to join in as we celebrate and engage our creative spirits. Bobbette has helped call people together creatively to think about peace and wholeness within the context of justice as part of our human ecology, culture and natural environment.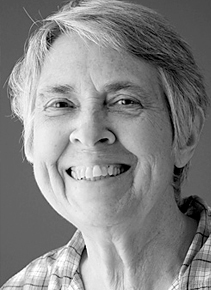 August 2017
Patricia Leahy
"Volunteering at the Farley Center is a walk into the future. All are welcome. It is easy to talk to anyone who comes to Farley events. Everyone says "hello" and enjoys conversation. It's about relationship. Attendees love Earth and find creative ways to honor her. These are some of the ways human beings will be getting better at as we live into the future. So, anyone who comes to Farley Center gets to live into the future right now because each person associated with the Farley Center brings deep respect for all: plants, animals, humans, all in the circle of life. And when you volunteer at the Farley Center, you can count on all of this." Volunteering Stuffing and delivering at the Purses Event, helped others set up and serve Two Feast From the Field Dinners, initiated the meeting between Mound programmer and Farleys, won't miss an opportunity to invite Farley supporters to Sinsinawa Mound events, inviting a University of WI Platteveille professor to Feast from the Fields and tour. Brought a friend to one of Shedden's talks about Green Burial. Helping to spread good news about Farley Center whenever possible.