We welcome visitors. We ask that you be mindful of conservation of fossil fuels and request that you carpool as much as possible when driving out. Located on the Farley Center property is the Natural Path Sanctuary, a natural burial ground.
Driving Directions from Madison
Head west from Madison on Hwy 18/151 toward Verona
Stay on Hwy 18/151 for 2.5 miles past the exit for Epic Lane.
Watch for the large yellow signs cautioning "cross traffic for next 75 miles", get into the left hand lane.
Turn left on Spring Rose Rd. Go 0.5 miles to 2299 Spring Rose Rd.
turn right on to paved driveway, follow driveway and take the right fork (gravel drive) to The Farley Center.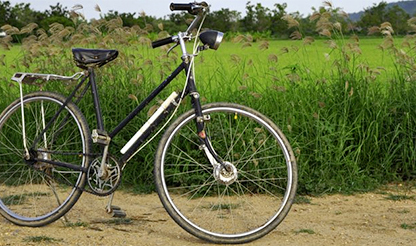 Biking Directions
Get onto SW Commuter Path, ride for about 5.5 miles riding through downtown, past the UW Stadium, crossing Midvale Blvd toward the Beltline
Cross over the Beltline and continue on SW Commuter Path for about 0.5 mile riding behind Home Depot, crossing over Lovell Ln
Turn right onto Capital City Trail for about 0.2 miles
Turn left onto Verona Frontage Rd for 0.7 miles
Cross Hwy PD and continue into Verona for 3 miles (there is public parking at the intersection of Hwy PB and Main St in Verona if you wanted to start your bike ride from this point)trail becomes Military Ridge State Trail
Ride Military Ridge State Trail for 8.1 miles
Turn left onto White Crossing, ride for 1.1 miles
Turn left onto Dairy Ridge Rd for 0.3 miles
Turn right onto Spring Rose Rd and ride 0.9 miles, crossing Hwy 18/151.
Right on paved drive at 2299 Spring Rose Rd, turn right when the drive turns into gravel. Center is at the end of the driveway.
Save
Save
Save
Save