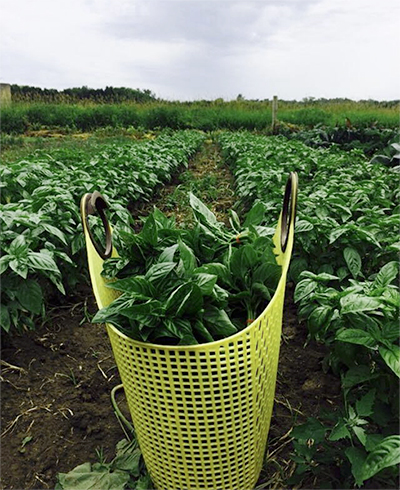 The Linda and Gene Farley Center for Peace, Justice and Sustainability launched its farm incubator in 2010, expanding upon the community gardening projects supported for 15 years on the land of Gene and Linda Farley. Through the farm incubator, aspiring farmers are supported with land, tools, education, and marketing assistance. This is Dane County's only farm incubator. Training takes place while maintaining full respect for the cultural crops and practices of the growers involved. All production is Certified Organic through Midwest Organic Services Association. An adjacent neighbor contributes an additional 10 acres which came into production and cover crops in 2010.
Currently ten acres of the Farley Center land are cultivated by seven farm businesses, run by Hmong, Thai, Mexican, Colombian, and Euro American women and men. The growers cultivate a variety of vegetables, fruits, flowers, and herbs, including many Latino and Asian specialty crops. Get to know some of our farmers by visiting the Farmer profile page.
The farmers sell through CSAs, at farmers markets, and ethnic grocery stores, and to restaurants and schools. Many of them are part of the Spring Rose Growers Cooperative . In 2011, Farley Center growers and others who have participated in our trainings launched two multi-farm immigrant farmer CSAs, including the first CSA in the region with Hmong farmers. To learn more about our CSAs click here.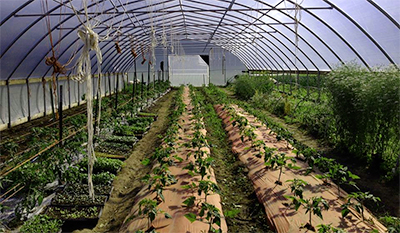 Collaborators and Supporters
In starting the farm incubator, the Farley Center worked in close collaboration with Community GroundWorks, a nonprofit organization that connects people to nature and local food. Organized in Madison Wisconsin in 2001 as 'The Friends of Troy Gardens', Community GroundWorks serves diverse communities and schools across the region.
Other regional collaborators include the Wisconsin Department of Agriculture, Trade, and Consumer Protection (DATCP) and many university and nonprofit partners enthusiastic about supporting a new generation of farmers.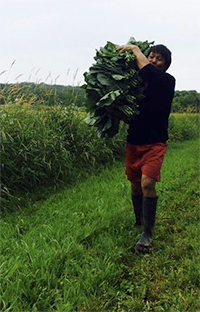 Farmer assistance has occurred over the years with support from the Beginning Farmer and Rancher Development Program of the National Institute of Food and Agriculture, a USDA grant; a Small Socially Disadvantaged Producer Grant from USDA Rural Development; the City of Madison CDBG; MGE Foundation; Willy Street Co-op; and an anonymous donation. This allows us to have several staff to coordinate four areas of support for a wide variety of beginning farmers beyond those growing on the Farley Center land. The four areas include:
Outreach, education, training and technical assistance
A Land Link project
Farm incubator
Marketing assistance.
Angelic Organics Learning Center, led by experienced farmers from the Collaborative Regional Alliance for Farmer Training (CRAFT), offers business planning (Stateline Farm Beginnings®), on-farm training, and mentoring throughout Illinois and southern Wisconsin.
Save
Save
Save
Save