Bzzzzzzzzzz ­ Honeybees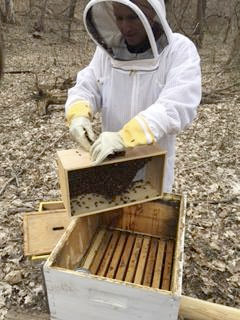 The Farley Center now has two beekeepers, Dan Hedtcke and Patrick Norby, who will bee managing their hives on the Farley Center property. The goals of this bee project is to provide pollination for the crops grown at the Farley Center, to educate Farley Center visitors regarding honeybees and to provide a habitat for honeybees to thrive.
This is a new Farley Center program and the first of our bees were installed on April 4, 2016. We have three locations at the Farley Center where the bees are installed.  We are looking forward to our partnership with Dan and Patrick and hope that there is much honey in the Farley Center future.
Farley Center Beekeeper Pilot Program Launched 4/9/17
The Farley Center's Beekeeper Incubator Pilot Program was designed to promote small-scale, sustainable beekeeping in Wisconsin by providing an environment and guidance to learn beekeeping.The Farley Center thanks Volunteer Beekeeper Patrick Norby for designing and implementing this program for the Center.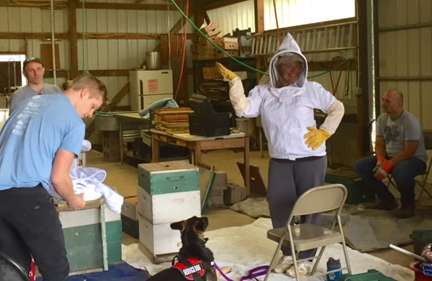 First participants of the Farley Center Beekeeper Incubator Pilot Program – Kyle, Renee and Ian with Farley Center Beekeeper Patrick Norby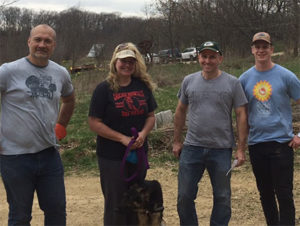 Our Beekeepers