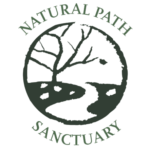 The nature preserve encompasses 25 acres of woods and meadows that include a pond and rocky ridges.  The nature preserve has been platted as a natural burial grounds which ensures the natural preservation of the land in perpetuity.  Visit www.naturalpathsanctuary.org for information about the natural burial grounds/green cemetery located in the nature preserve.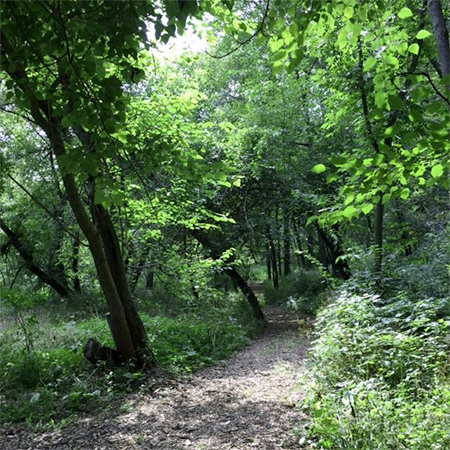 In order to keep the nature preserve in as natural a state as possible, we have a philosophy of "forever wild", which trusts in the wisdom of nature to evolve over time towards some type of equilibrium. This means that we have a minimalist land management approach.  The only human intervention being the natural burials allowed at the Natural Path Sanctuary, the maintenance of simple unpaved paths and the occasional removal of fallen trees or other objects that impede access on the paths.  As you walk the land you will see fallen trees that have become home to a rich variety of birds and animals.  Because of this "forever wild" philosophy, a very diverse botanical life exists on the property.
As part of our nature preserve, you can walk the wooded paths among those who are buried here, the fullness of life balances the sorrow of death.  Family and friends of the deceased and others in search of meditative quiet, are welcome to enjoy the peace, tranquility and beauty of the nature preserve and Natural Path Sanctuary burial grounds during daytime hours.
Listen to Shedd Farley's WPR interview to learn more about green cemeteries.