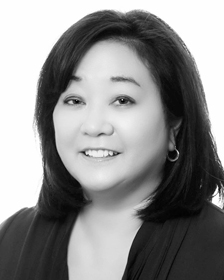 Caroline Tu Farley
Peace & Justice Programs Facilitator
Caroline graduated from the University of Colorado with a Master's Degree in Journalism/Education. She has worked for Westword Newspaper (Advertising), Denver Broncos Football Club (Public Relations Dept), J. Walter Thompson Advertising Agency (Project Manager in NYC), Integrated Medical Systems (Trainer) and for Alaken Publishing (Business Manager). Past volunteer experience consists of participating in several Asian American organizations in Denver, political organizations, the Fort Collins Human Relations Commissions (2003-2006) and as a Poudre High School IB Parent Representative (2011-2013). She was a facilitator for the Community Response to Hate Seminar for the Mountain States Conference on Cults, Gangs and Hate Groups in April 2008 sponsored by the Rocky Mountain Resource Center (RMRC).
Caroline is one of the founding members of the Fort Collins Not in Our Town Alliance (FC NIOTA – see www.ftcollinsnotinourtown.org) and has served as a Council Member (2005-2014). She served as the NIOTA Community Book Club Coordinator and the Prevention Team Leader. Caroline was a Board Member (since 2012) for Intercultural Community Builders (ICB-see interculturalcommunitybuilders.org) and currently serves as an Advisor for ICB.
Caroline enjoys working on many of the issues that Gene and Linda were so passionate about.