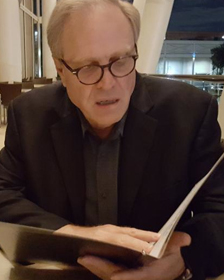 Jonathan Farley
Board Treasurer & Family Member
Jon has held a number of senior management positions in the Solid Waste and Recycling Industry over the past thirty years. He is currently Founder, President, and CEO of Zters Inc, a nation-wide solid waste broker and Management Company. Prior to Zters, Jon was Senior Manager of National Accounts for Allied Waste/Browning Ferris Industries where he held a number of other positions including VP of Strategic Planning, and VP Public Sector contracts which he grew to over a $200M business during his tenure.
Jon was also the President and CEO of the U.S. subsidiary of Plastic Omnium Environment (publicly traded French company), a large scale manufacturer of blow-molded plastic products including large waste receptacles used for automation in the solid waste industry. Jon has managed large solid waste operations in New York, Texas, Colorado and Arizona. He has played a key role in the development of routing software and third party management systems. He holds a BBA in Finance from the University of Texas at Austin.
Jon has been on the Farley Center Board since 2010.