We Are Many – United Against Hate
August 3 @ 7:00 pm

-

9:00 pm
Event Navigation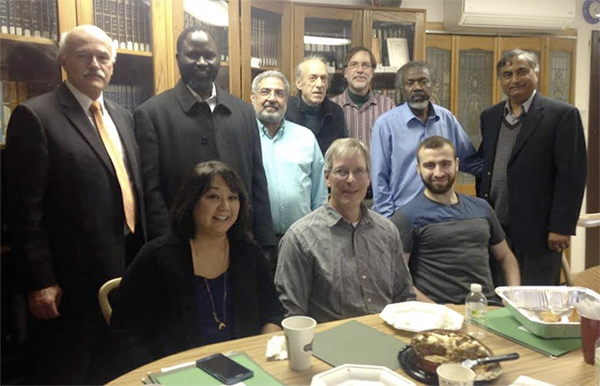 "WE ARE MANY–United Against Hate" will hold a forum at the District #1 Old Schoolhouse (110 N. 2nd Street) in Mt. Horeb on Tuesday, August 3 from 7:00-9:00 p.m..
This is a follow up to a "Letter to our Muslim Neighbor" that the Mount Vernon United Church of Christ (MVUCC), Southwest Wisconsin Area Progressives (SWWAP) and the Linda and Gene Farley Center for Peace, Justice and Sustainability presented to the leaders in the Muslim Community last February 2016. This letter was signed by 400 people in the community. Since then, these three groups were asked to serve as Advisory Board members to the newly formed group "We are Many – United Against Hate" started by the Advisor to the Madison Muslim Community, Mr. Masood Akhtar. Our three groups participate as the rural education board sub -committee for United Against Hate. This will be our first of many educational forums for the local community.
Mr. Akhtar, along with Sheikh Alhagie Jallow, Sarah Schlosser, and John Vaudreuil will serve as panelists for a forum here in Mt.Horeb. This will be a chance for local residents to meet with and ask questions about their faith, misconceptions and talk about ways we can help welcome our Muslim neighbors.
We are common people who are urban and rural, spiritual and secular, seeking equal protection for all, united against hate, bigotry and racism. We have joined together to replace acts of hatred with acts of love. We ask community members to join us in welcoming our Muslim neighbors and to respect all people and to act against the hatred and violence that threatens us all. Please stand with us and join our Movement www.united-against-hate.org/join
For more questions about the August 3rd forum, please contact members of the United Against Hate Rural Education subcommittee: Tim White/Southwest Wisconsin Area Progressives (SWWAP at tkwhites@tds.net, Brad Brookins/Mount Vernon United Church of Christ (MVUCC) at mtvucc@gmail.com or Caroline Tu Farley/Linda and Gene Farley Center for Peace, Justice & Sustainability at programs@farleycenter.org