We welcome volunteers in all areas of the Center!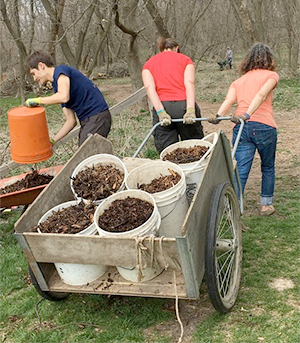 The philosophy of the Farley Center is premised on the fact that we are a land-based part of a greater community. Since our very existence is dependent on the land, air, water and community, our goal is to foster an understanding of our interdependence. The common theme that runs through all of our programs and activities is 'community'. We have a broad assortment of people who have functioned as our advisory and working committees to help establish the Center and all of its components. It is when we collaborate, cooperate, and support each other, that great things can get accomplished. If you have a special interest or want to just generally be a friend of the Farley Center and volunteer from time to time, please contact Caroline Tu Farley at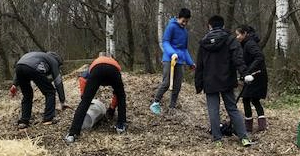 Volunteer
Marie Justice
December 15, 2017
Potential volunteer opportunities:
Occasional group work days, dates TBD, for things like laying wood chips on paths or clearing brush
Mowing responsibilities from May – Sept, one day every 2 weeks, or for several hours each week.
Orchard care – pruning, mulching and organic pest control maintenance. Feb-May
Equipment Maintenance – tune up and preventative maintenance routinely, and repairs as needed
Flower Gardening in beds near the house and barn
Special Events on an as needed basic – set -up, food preparation, food shopping, decorating, directing parking, registration desk, providing music, childcare, etc..
Grant Writing and fundraising – helping with finding sources of funding
Publicity – help write press releases, create flyers, help promote events, distribute flyers, post flyers,etc..
Food Pantry Garden – pruning, mulching, weeding and planting
Special projects – put together a speakers list, community organization list, cookbook,small construction projects (build Little Libraries for the Farley Center), make signs for our food pantry garden and honeybee area, identify edible plants, research topics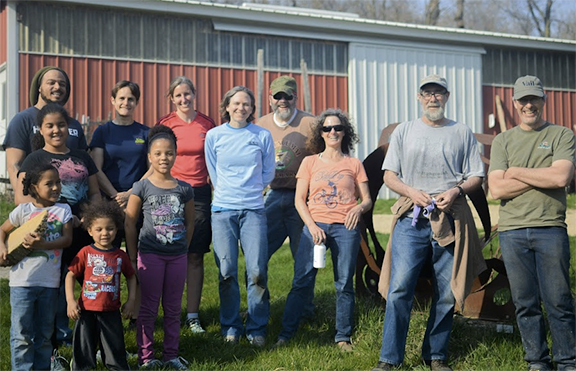 Farley Center Volunteer Days
We have several VOLUNTEER DAYS throughout the year where we welcome everyone to come out to the Farley Center for a few hours and help us with a variety of tasks. These are fun days to get outside and work alongside others. Keep your eyes peeled for when our next one is coming up.
Past Volunteer Days have been:
As a non profit, we rely on our volunteers for their help and support throughout our organization. Our beekeepers, Food Pantry Coordinator, Artists, Orchard Stewards, UW Badger Volunteers, board members, advisory board members, United Way volunteers, workplace groups and individual volunteers are all a part of the Farley Center community and are appreciated and valued.